Skupski Brothers Reveal Day In The Life In Challengers
The British doubles specialists are the top seeds at this week's ATP Challenger Tour event in Surbiton
Ken Skupski and Neal Skupski are a stalwart doubles pairing, with the brothers recording 10 ATP Challenger Tour titles as a duo. Competing this week in front of a home crowd in Surbiton, England, the top seeds and defending champions give us an inside look at a day in the life at an ATP Challenger Tour event. Neal chronicles their Thursday for us from start to finish: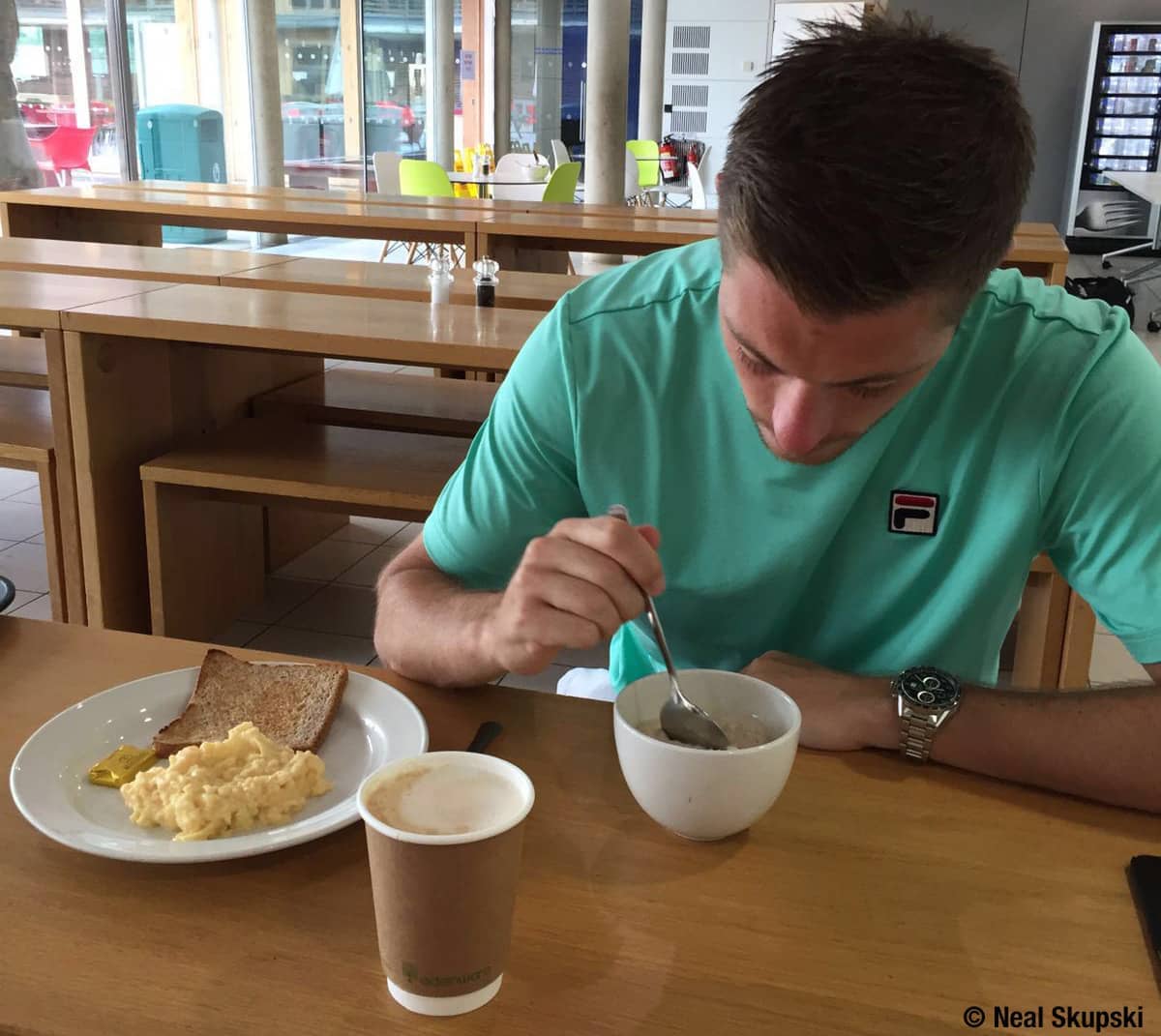 7:45am: The alarm goes off and I get straight up. Ken is used to being awake before the alarm goes off because he's got two kids at home (he's an early person). We eat a protein breakfast to start the day: Oatmeal and eggs and a coffee to wake up!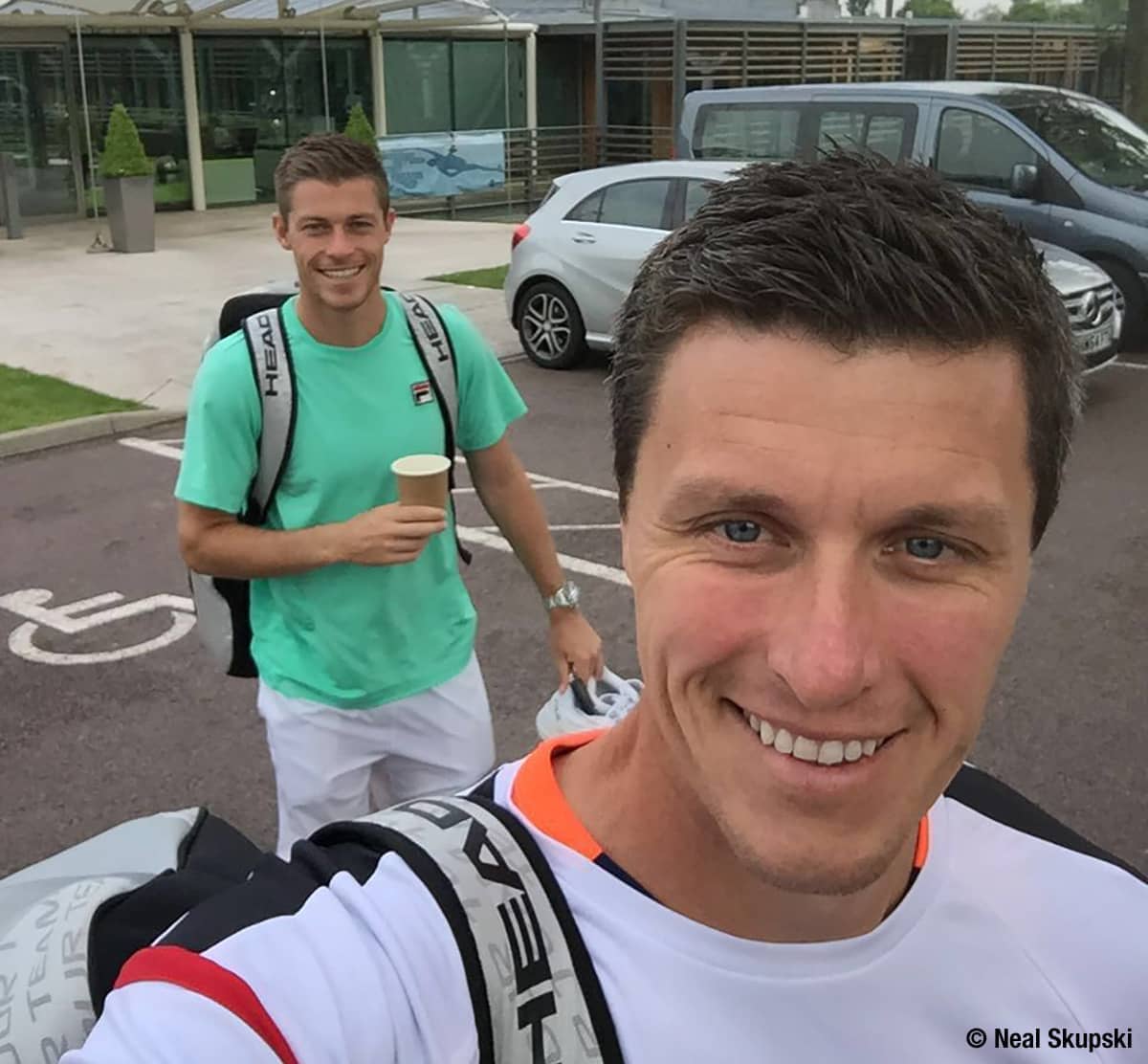 9:34am: We leave the National Tennis Centre, where we're staying, and make our way to Surbiton for our morning practice.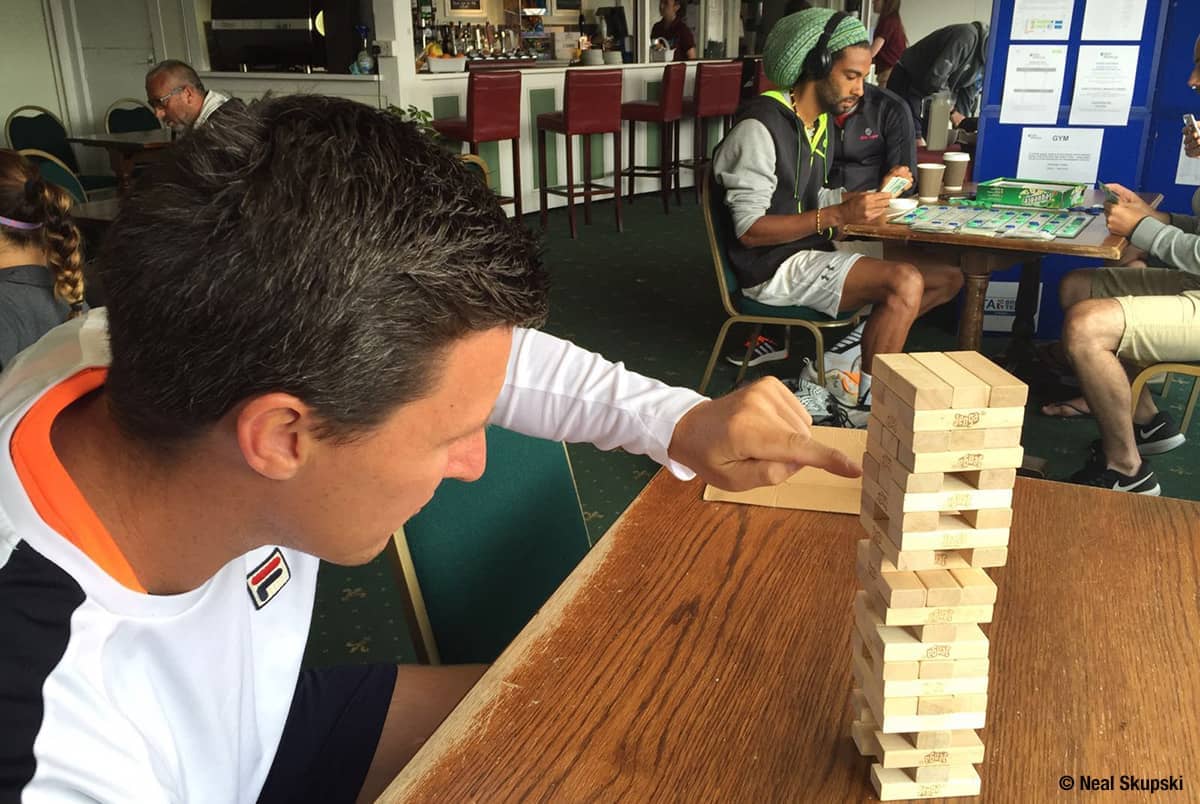 10:10am: We pass time while the grass dries from overnight rain. Dustin Brown is in an intense game of Sequence on the next table!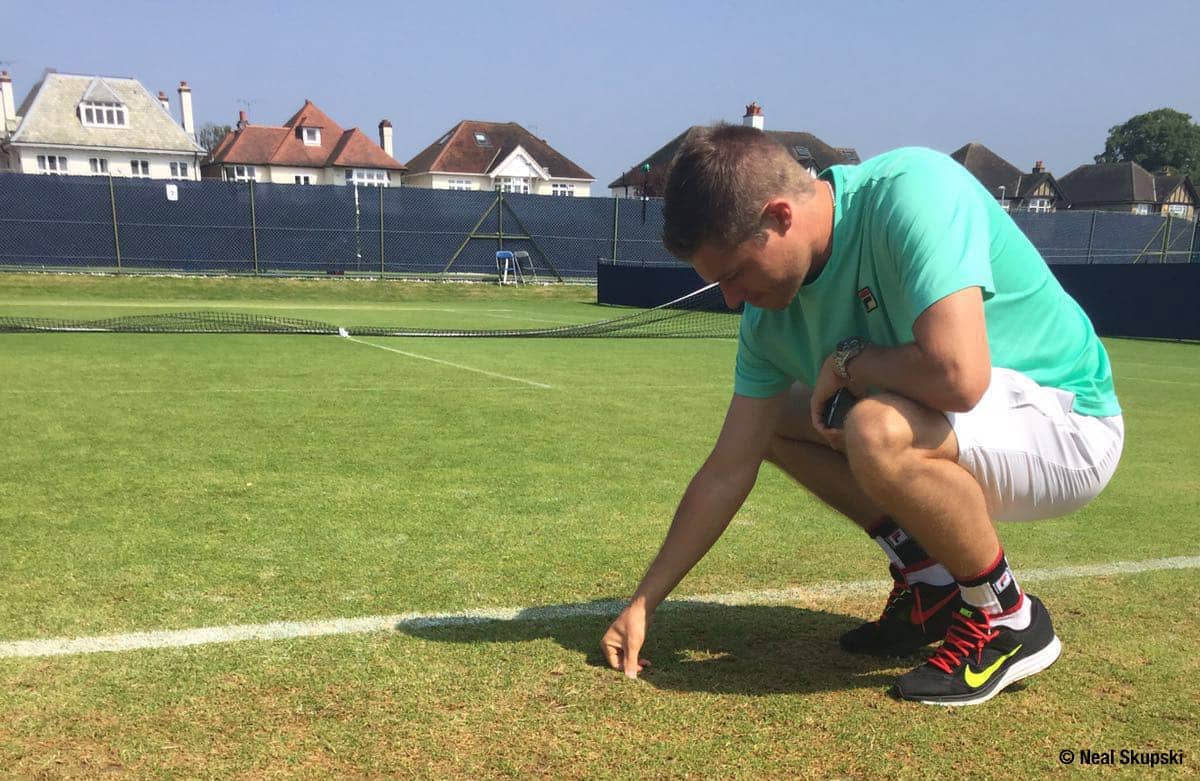 10:56am: The wait continues. No play before 1:00pm.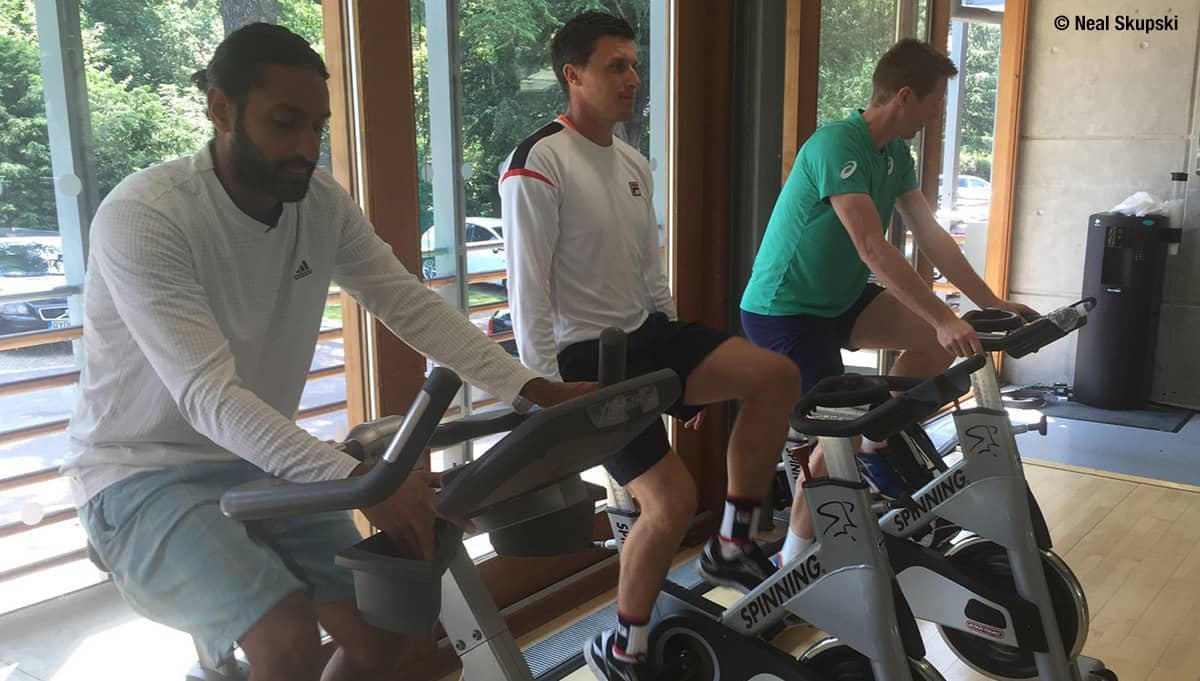 12:18pm: Adil Shamasdin, Ken and Jonathan Marray warm up for practice on the bikes to get the heart rate up.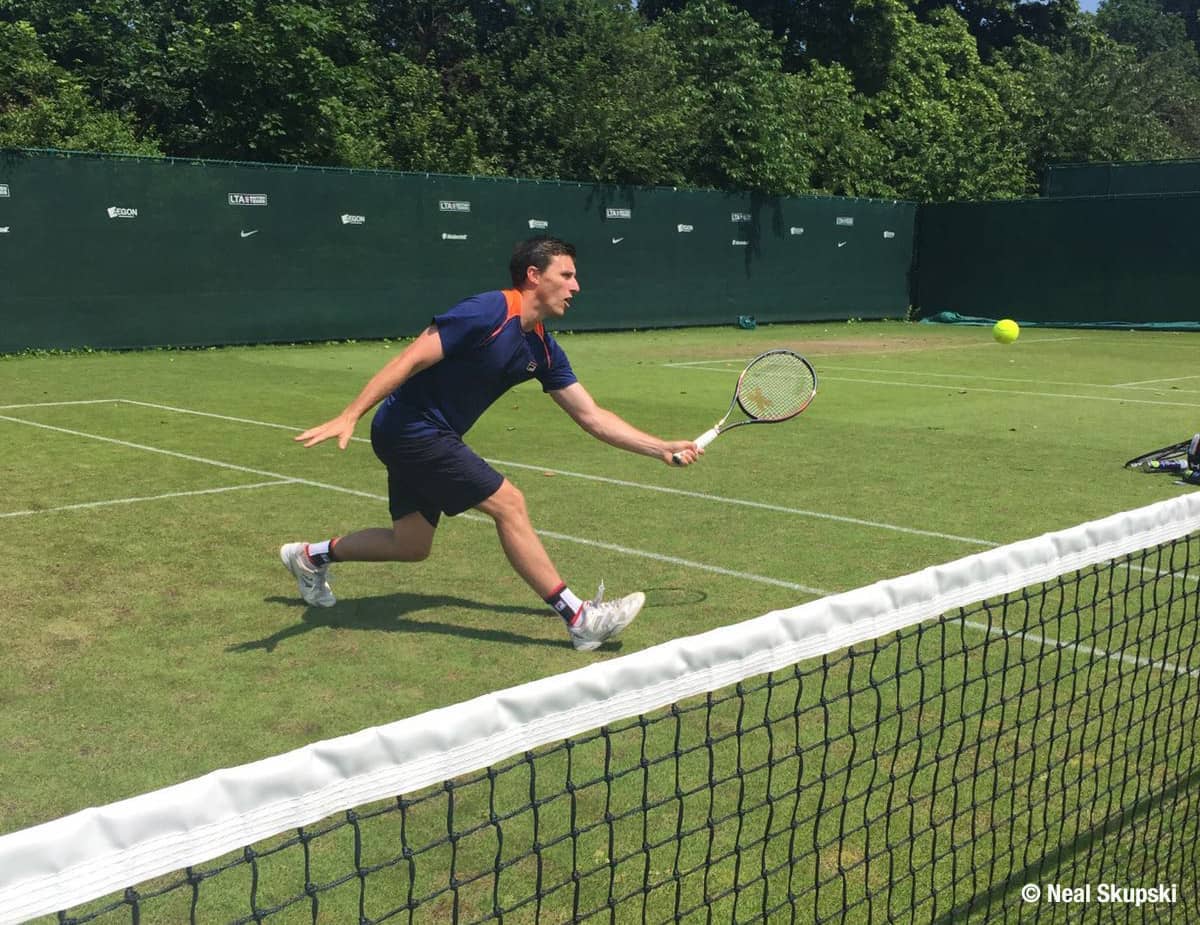 1:38pm: We warm up for our match – a lot of work around the net to be sharp from the first point.
2:00pm: No play before 3:45pm, so we head to the National Tennis Centre to practise and eat. Ken had a chicken salad and I had a baked potato with tuna, plus water and energy drinks for hydration.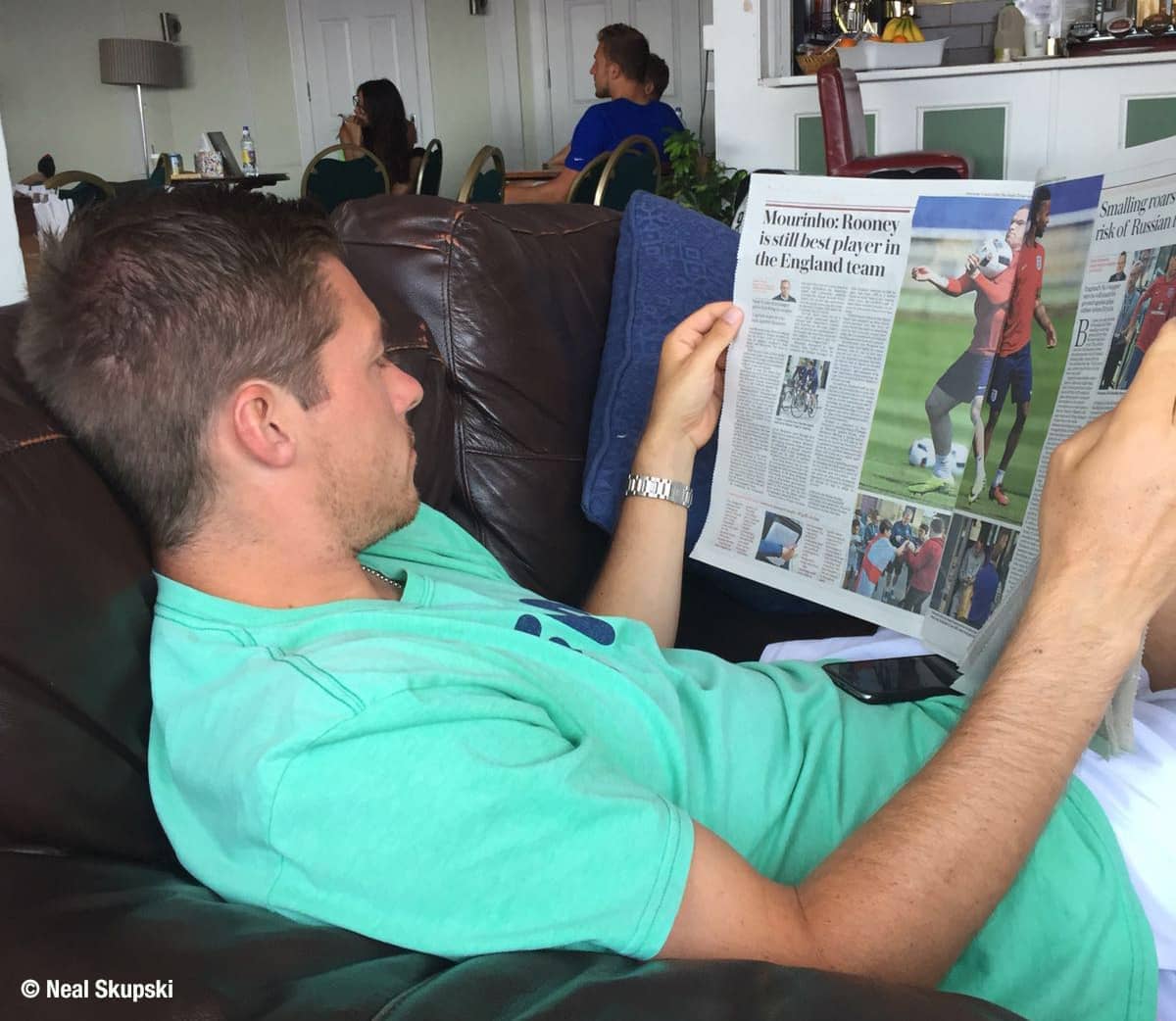 3:53pm: The waiting game continues! I'm catching up with all the latest England news before Euro 2016 starts on Friday. I'm thinking England will make the semi-final, but the winners will be Spain. Ken thinks England in the quarter-finals and the winners will be Germany.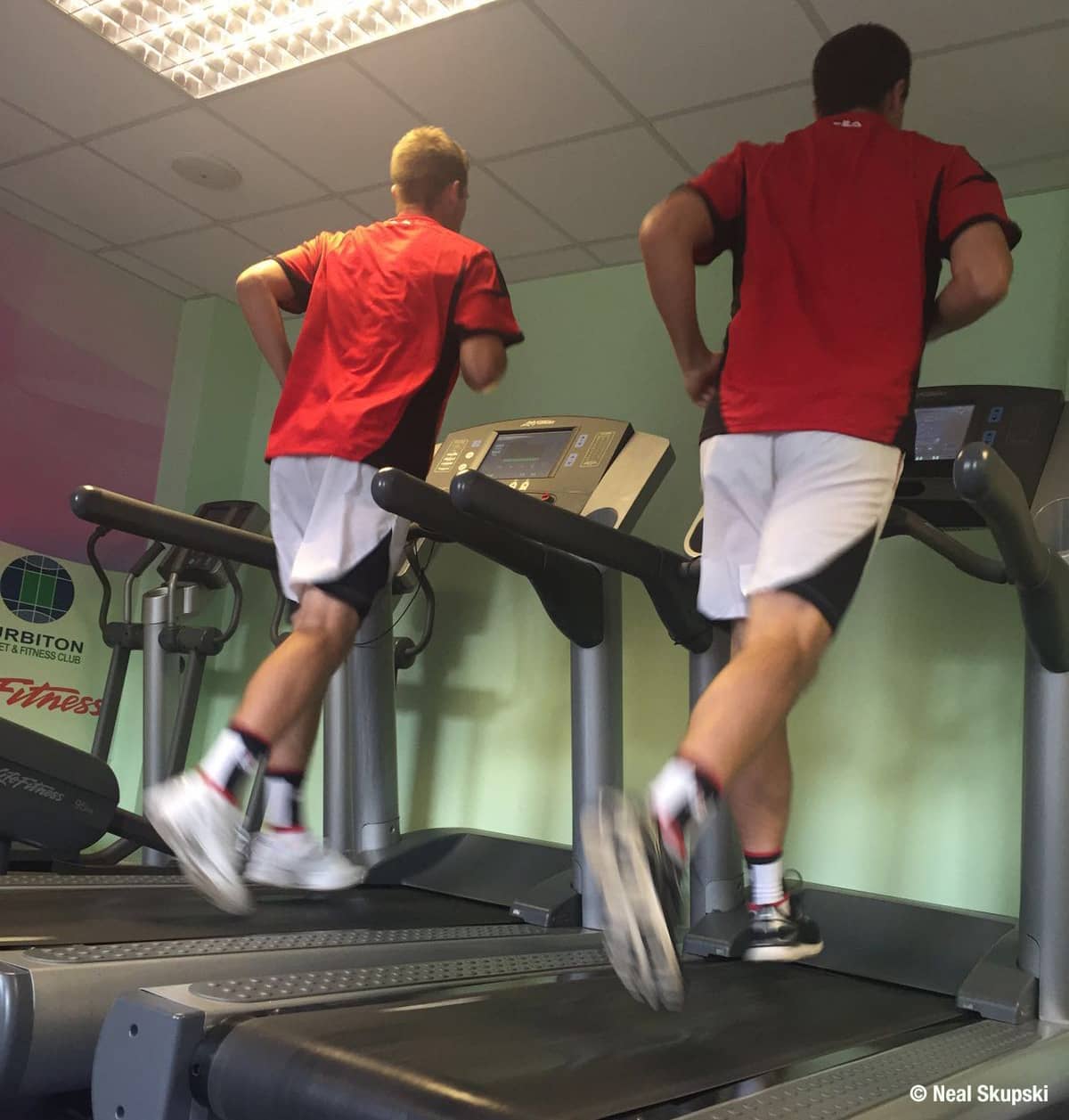 5:15pm: We're warming up for our quarter-final match against Luke Bambridge and Joe Salisbury. Started on the treadmill for five minutes, five minutes of plyometric, five minutes of hand-eye coordination drills and then bands for shoulder maintenance.
7:15pm: Won our match 6-4, 7-6(5) against Bambridge/Salisbury!
7:30pm: Time to cool down and stretch after the match – five minutes of biking then 10 minutes of stretching.
8:00pm: A repeat of last week's final in Manchester is still possible with good friends Purav Raja and Divij Sharan, but there are still a few matches to go! Semi-finals tomorrow.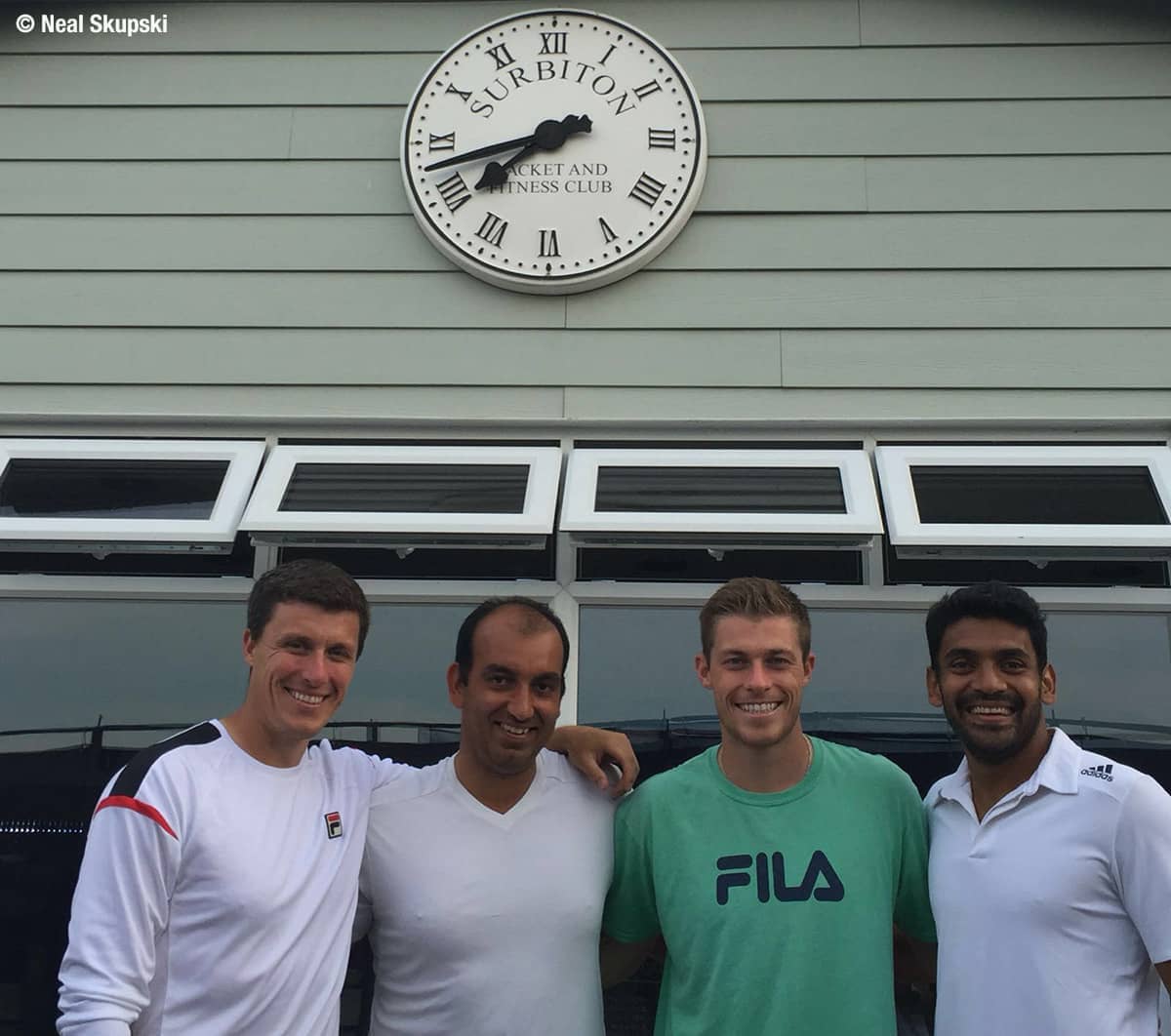 8:12pm: Dinner at Nandos, one of our favourite places to eat along with Chipotle and Wagamama. Tonight we plan to watch some television, FaceTime the family and chat football with Raja and John Millman on a WhatsApp group. We are all mad Liverpool Football Club fans!
10:30pm: Bedtime after an episode of "Love Island" on television. Good night, everyone! See you tomorrow in Surbiton.
More stories like this in: