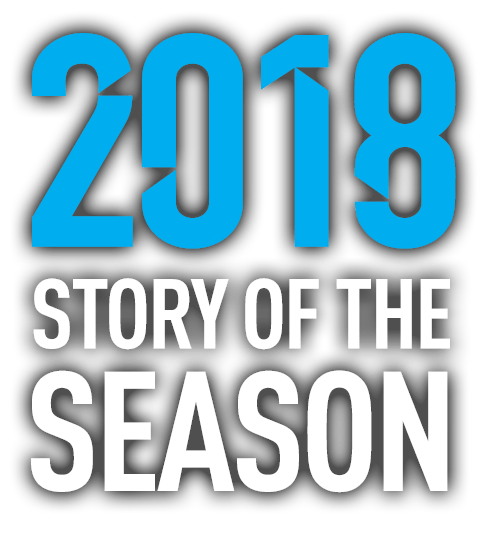 From starting 2018 with a run to the Australian Open final and career-high ATP Ranking, to his fourth appearance at the Nitto ATP Finals, this is the story of Marin Cilic's season...
During the off-season, Cilic meets up with Federer while
vacationing in the Maldives
. They have a couple hits (and drinks) together. The pair will meet again in a big final just a couple months later...
Cilic and Federer face off for the Australian Open title, a match the Swiss wins 6-2, 6-7, 6-3, 3-6, 6-1. The Croatian still climbs to a career-high ATP Ranking of No. 3 and sets his sights even higher. "My ultimate goal is to reach No. 1. That's what I'm working for."
More...
"I was waiting many years for it to happen, so it's definitely a happy moment," says Cilic in Rome after reaching his
first Masters 1000 clay-court semi-final
. He follows with a quarter-final run at Roland Garros.
Cilic saves a championship point in the Queen's Club final against Djokovic, triumphing 5-7, 7-6(4), 6-3 after two hours and 57 minutes. He extends his streak of titles won to an 11th straight season.
More...
Marin turns the page on his second-round Wimbledon exit
– what he calls his
"worst performance" in two years
– with success at a pair of ATP World Tour Masters 1000 events. He reaches the quarter-finals in Toronto and the semi-finals in Cincinnati, both times falling to the eventual champions
.
Cilic claws back from two sets down to defeat #NextGenATP Australian Alex de Minaur in the US Open third round, completing his victory at 2:22am after converting his eighth match point. He reaches the quarter-finals before running out of steam against Nishikori.
More..
Cilic struggles in Asia with a pair of opening losses, despite serving for the match in Tokyo and holding match points in Shanghai. Back in Europe, he finds his winning stride as he routs #NextGenATP star Denis Shapovalov in the Basel first round.
Cilic finishes the regular season with a quarter-final run at the Rolex Paris Masters, and qualifies for the Nitto ATP Finals for a fourth time.