Djokovic: 'The Biggest Challenge Will Always Be Mental'
The Serbian, who opens against John Millman, reflects on Murray's return
Much of the attention at this week's Fever-Tree Championships will go to former World No. 1 and five-time champion Andy Murray, who is competing in his first tournament since last year's Wimbledon Championships, as he has dealt with a hip injury. But if there's anyone in the field who understands his position, it's Novak Djokovic, who missed six months after Wimbledon last year due to a right elbow injury.
"I've faced myself this major injury that got me off the court for six-plus months, surgery and so forth. You feel the consequences of that more mentally than physically," Djokovic said. "I never knew that it was going to take so much time for me really to get back into that state of mind where I'm comfortable, where I'm confident, where I'm confident with my game, with the changes I made. But it is what it is, and it's a new experience and I'm open for that and obviously I have to embrace it."
The Serbian, another former No. 1 in the ATP Rankings, lost three matches in a row earlier this year — in the Round of 16 at the Australian Open and in his Indian Wells and Miami openers — for the first time since 2007. But he has recently found his stride, advancing to the semi-finals at the ATP World Tour Masters 1000 event in Rome and the quarter-finals at Roland Garros. And part of that success has not come from physical improvement on the court, but his approach.
"It's frustrating at times to know that maybe I'm not able to execute what I was doing so well for so many years before," Djokovic said. "But those are the circumstances that are present and hopefully will change, as everything in life is evolving, changing. And I'm working on it daily to be able to get closer to that perfect game scenario that I would like to have."
So what if Murray struggles like Djokovic did early in his comeback? How will he be able to overcome those hurdles, both physical and mental?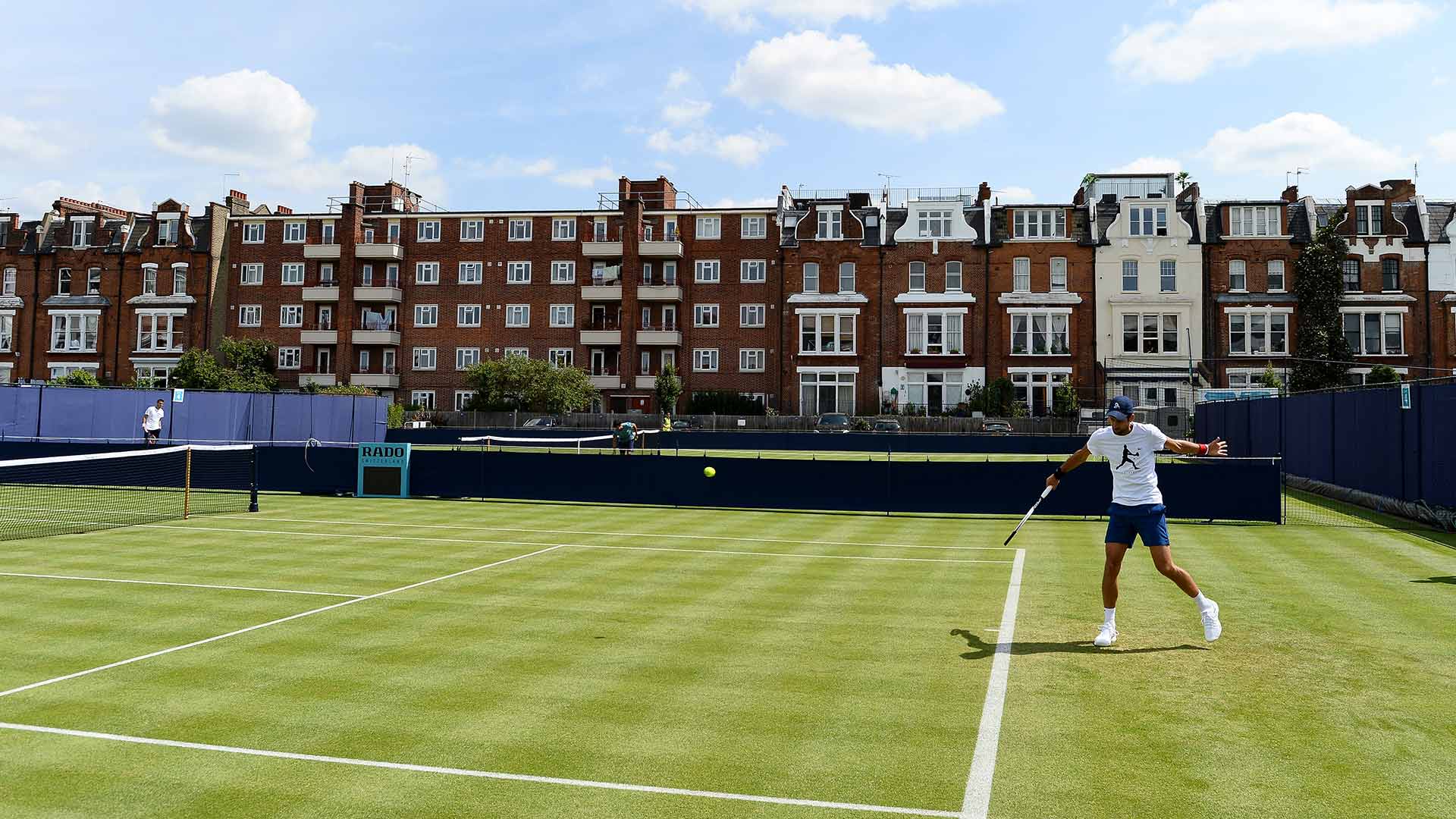 "That's something you'll never know how to strategise until you actually experience it. So of course you can have, always, the positive affirmation, the preparation mentally to say to yourself, 'Well I'm going to go out there and enjoy the moment. I'm not going to think of what has happened and what will happen.' We all go through that, whether you're an athlete or whoever you are," Djokovic said. "You always try to make the most out of the present moment. Especially in these kind of circumstances, I think that's going to be the biggest challenge for him. That's life. That's what makes us stronger."
But it is tough for Djokovic to completely put himself in Murray's shoes, as the Scot was out for a longer stretch. His hip injury also affects his movement, whereas Djokovic's elbow more directly impacted his stroke technique.
"He has been absent for longer than I have. Honestly, I don't know how difficult it feels for him to deal with that. I don't know how painful it is still or not for him to move around. But I think the biggest challenge will always be mental. At least in my situation, that was the case," Djokovic said. "[The challenge is] how to just get it out of your head and just understand that it's behind you. You're fine now, you're healthy, and [understand] that you can focus on your game rather than thinking 50 per cent of the time while you're on the court whether something could happen or, 'Does it hurt me? Does it not hurt me? Am I imagining things? Is it real? Is it not real?' And then 50 per cent of the time you're thinking about your tactics and what you have to execute. If you don't have mental clarity on the court, especially on grass where everything happens very quickly, it's very difficult to play."
But one thing going for Murray is that he has historically had success on grass courts. The 31-year-old ranks second among active players with an 84.8 per cent win-rate on the surface according to the FedEx ATP Performance Zone. He has won eight tour-level grass-court titles, including two championships at Wimbledon.

"He's very comfortable on grass. I don't want to put my words in his mouth, but seeing his results, he always felt great on the grass. He always played very well, and it's at home. He needs that support," Djokovic said. "Having a couple weeks at home and playing, I'm sure that these are the events where he will give his 100 per cent to try to get on the court and be in condition to play, probably more than anywhere else."
But more than anything else, Djokovic is happy to see his longtime friend and rival back on the court. And while the Serbian said he has not had a chance to catch up with Murray just yet, seeing him on the practice court was a positive for the entire sport.
"Tennis misses him. He's a great champion and a great guy," Djokovic said. "I really hope to see him back playing on that level that he had played the last couple years."
More stories like this in: