Djokovic Returns A Winner At Western & Southern Open
Serbian improves to 19-0 on season
Novak Djokovic didn't have the luxury of easing back into tournament play at the Western & Southern Open Monday night in his first match back since the end of the ATP Tour suspension.
Lithuania's former junior World No. 1 Ricardas Berankis came out swinging for the fences and grabbed the first break in each set. But Djokovic claimed 'boomerang breaks' in both sets and eventually triumphed 7-6(2), 6-4 to improve his perfect record in 2020 to 19-0.
The 33-year-old needed to call on his stunning tie-break record to claim the first set. He has now won 18 of his past 19 tie-breaks, dating back to his three tie-break victories in his epic five-set win over Roger Federer in the 2019 Wimbledon final.
Djokovic, who withdrew before his first-round doubles match with a neck problem, put on a mask at the end of the first set while undergoing an adjustment from ATP physio Clay Sniteman. He also reached for his head in the fifth game of the second set after landing awkwardly.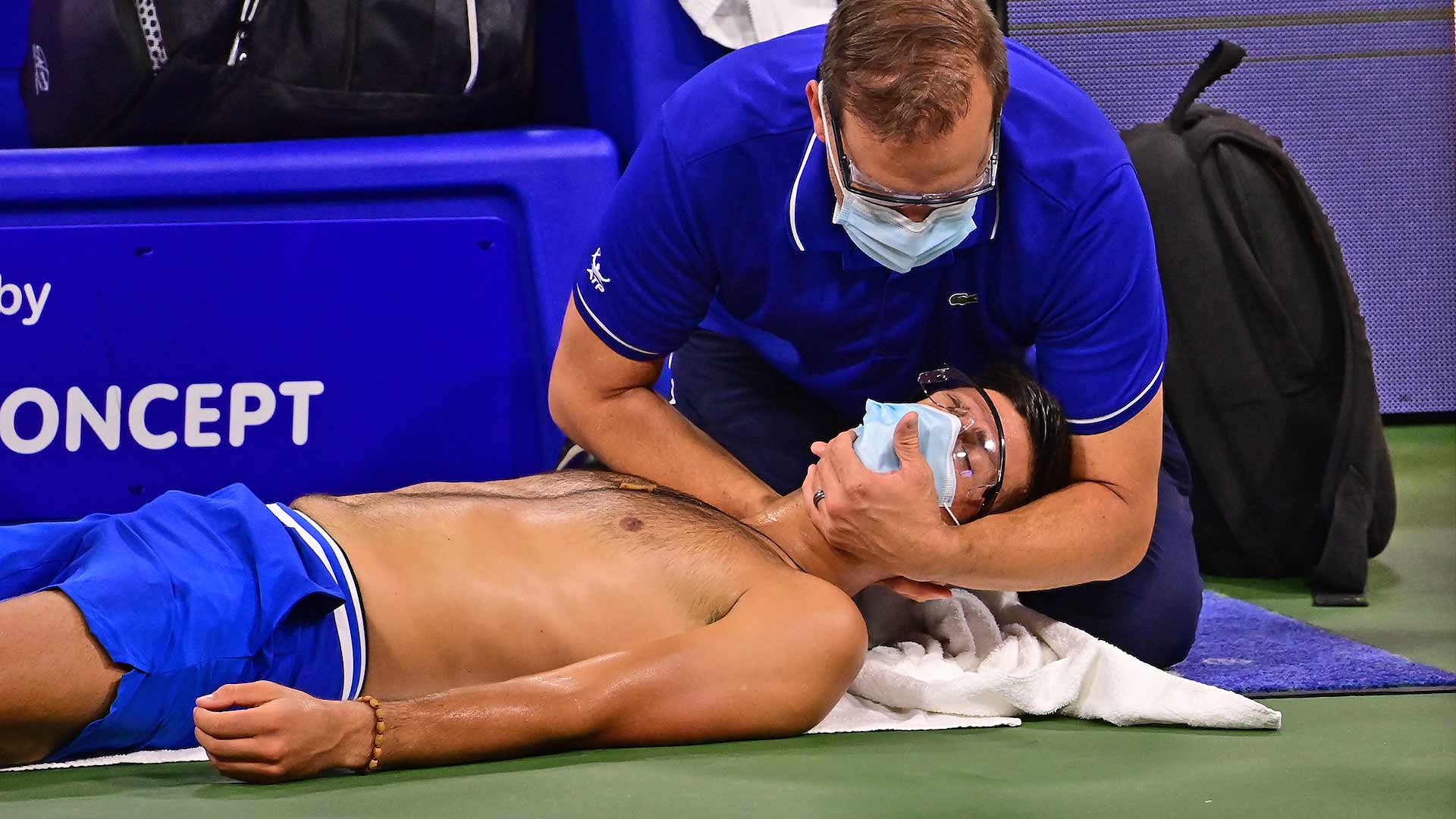 Asked in his post-match press conference via Zoom, Djokovic said of his neck: "It's getting better. It's been four days. It's not yet where I'd like it to be but it's heading in the right direction.
"Hopefully it will not react with the inflammation after tonight's match. We'll do everything possible with the physio and then we'll see what tomorrow brings."
Djokovic, who hit seven double faults, added that his neck had an impact on his performance, especially on serve. "Well, it has bothered me... I made so many double faults, and he knew exactly where I'm going to serve. There were not many options for me because just the awkward situation I was in.
"But I managed somehow with the great help of Clay, ATP physiotherapist, who did his best to make sure I feel better. I tried to take one game at a time. He was striking the ball really well. He was playing super fast."
The Serb, who became the first singles player in history (since 1990) to capture all nine ATP Masters 1000 titles when he defeated Federer in the 2018 Cincinnati final, advanced to a third-round showdown with American Tennys Sandgren.
More stories like this in: