Roger Federer Celebrates His 35th Birthday
The ATP World Tour legend has provided 20 years of tennis memories
Happy Birthday, Roger Federer. It's hard to believe that the elegant Swiss, the complete player of his generation, is now 35 years of age. At a time when travel-worn professionals call time on their global adventures, Federer's love affair for tennis, which began when he watched Boris Becker win Wimbledon in 1985, endures. His love of routine, of practice, of winning, of mastering the sport have outweighed any sacrifice or disappointment.
His presence as an entertainer, the fulcrum of attacking tennis at his best, has enriched the lives of sports lovers in the 21st century. While his list of achievements with a tennis racquet is prodigious, the leader of the golden age of men's professional tennis has also helped the sport significantly grow as a politician by championing the talents and potential of current and future ATP World Tour players.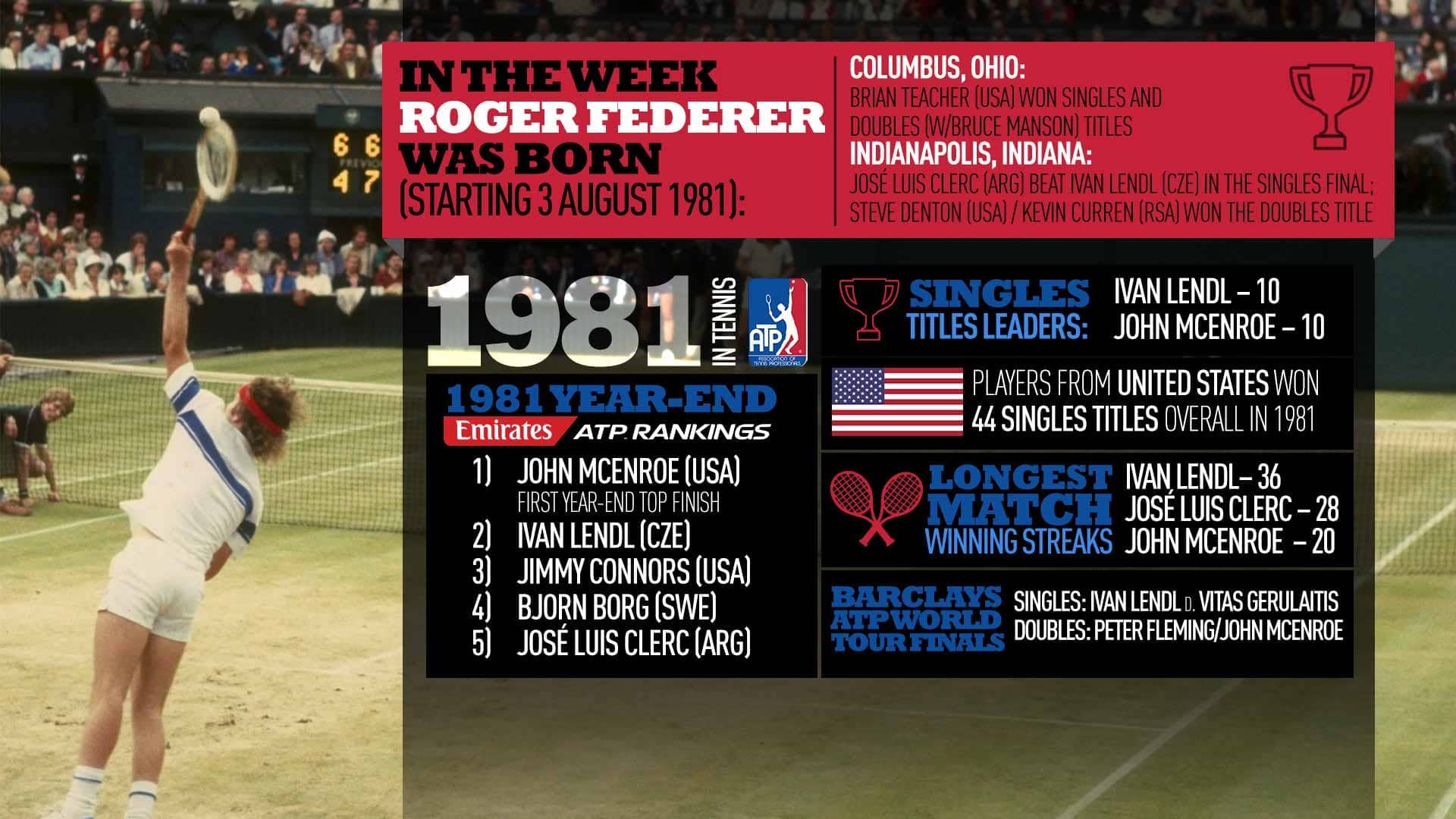 By valuing privacy and largely eschewing the celebrity culture, Federer has been able to enjoy his fame. Having contested more than 1,300 singles matches and 136 finals in a 20-season pro career, his ability to be a family man and a top tennis player, with extensive off-court interests – including the Roger Federer Foundation – indicate a dedication, commitment and desire that is remarkable.
Happy Birthday, Roger. We look forward to welcoming you back on the court in 2017!
More stories like this in: