Soares/Murray Celebrate Milestone Victory Against Bryans
Defending champions repeat for the first time as a team
For the second consecutive year, Jamie Murray and Bruno Soares captured their first tour-level title of the season at the Abierto Mexicano Telcel presentado por HSBC in Acapulco. But this year, they have a couple of other milestones to celebrate as well.
The third-seeded Murray/Soares overcame fourth-seeded Bob Bryan and Mike Bryan for the second time in their FedEx ATP Head2Head series (2-2), securing a late break to win the ATP World Tour 500-level title 7-6(4), 7-5.
"The tournament is so difficult. A lot of great teams again coming this year... Just really happy to win, to be successful again," Murray said.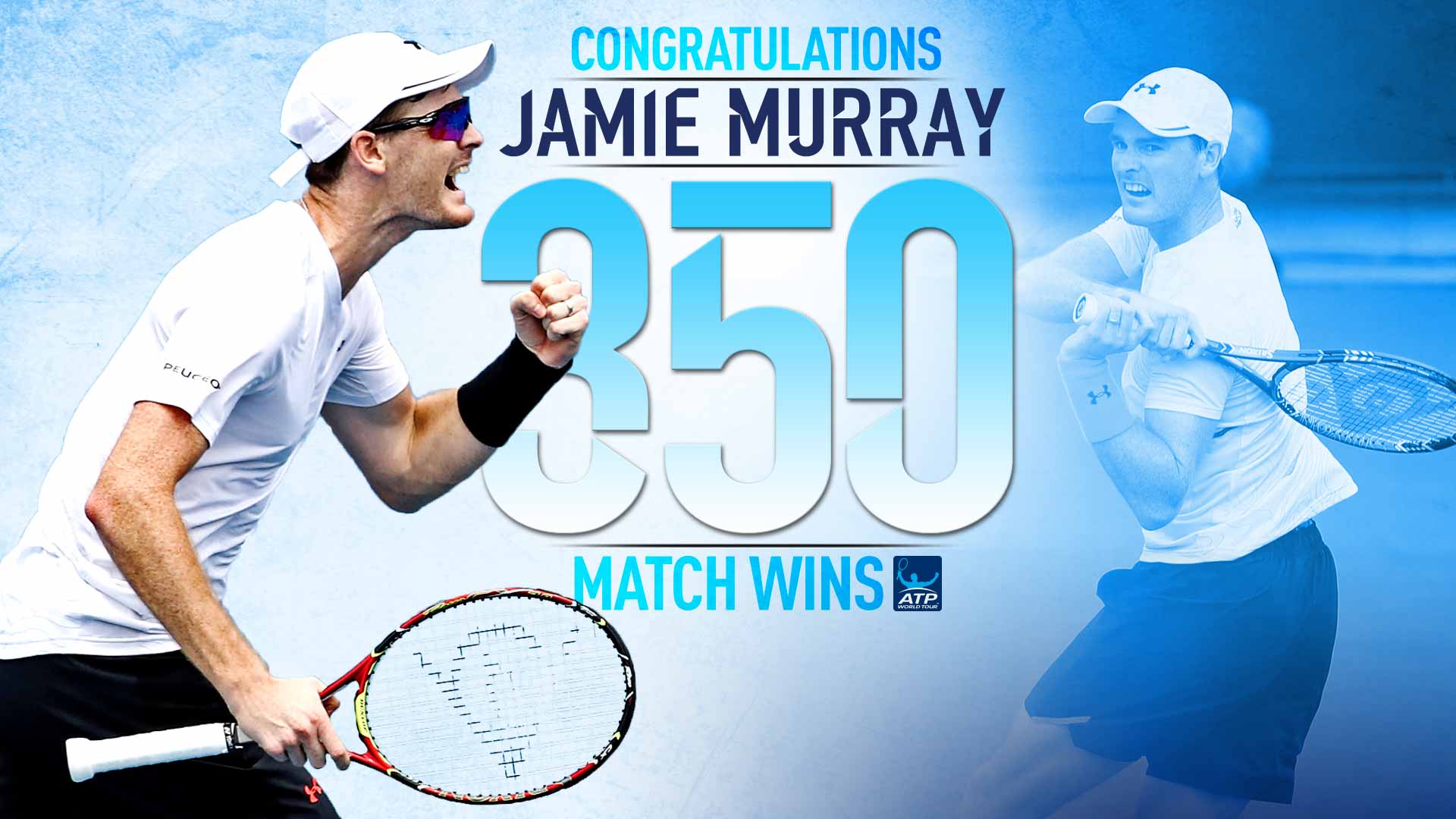 For the 32-year-old Murray, the win marks his 350th doubles match win and his 20th tour-level doubles title. He and Soares have now won seven tour-level trophies (7-6) as a team, including back-to-back Acapulco crowns, the first time they have defended a title together since joining forces in January 2016 at the Qatar ExxonMobil Open in Doha.
The top teams were even throughout the one-hour, 36-minute final. Neither duo could muster a break in the opener as seven break points were saved, including four by Murray/Soares. But the Brit/Brazilian pairing pulled away in the tie-break.
In the second set, the defending champions saved five more break points and stepped up when they had to, breaking to love in the 12th game.
"It's incredible, we are very happy. Another very special week for us in Acapulco. Since the beginning of the week we had a lot of confidence. Also, we had good memories from last year. Today was a great match, there were very small margins. Happy that in the end we played better," Soares said.
"It's very special to play against the Bryans. It's an honour to share the court with them. They are the best in history. They have done so much for tennis and doubles, it's a pleasure.... I think it is special to win any tournament, but more in Acapulco and against them."
Murray/Soares will receive 500 ATP Doubles Rankings points and split $106,620 in prize money. The Bryan brothers were going for their third Acapulco crown (2002, 2004), their first title of the season and their 115th tour-level trophy as a team. They will receive 300 ATP Doubles Rankings points and split $52,200 in prize money.
More stories like this in: