Nur-Sultan Ready For Debut: How Do You Say 'Deuce' In Kazakh?
Players to sample local delicacies during the Astana Open. But will they pass on qarta?
Tennis history will be made this week in Kazakhstan, as the Central Asian nation situated on the historic Silk Road hosts its first tour level event, the ATP 250 Astana Open in the country's national tennis center in the capital, Nur-Sultan. Before we delve into what's special about this new tournament, let's start with a primer on the country and its sporting landscape.
Kazakhstan is a resource-rich nation of 18 million people that was part of the Soviet Union. It was the last Soviet republic to declare independence in December 1991. In fact, for a period of four strange days, Kazakhstan was the Soviet Union, as Russia declared independence on December 8, leaving just Kazakhstan as the lone republic of the once impossibly vast nation until they formally left on December 12.
Kazakhstan is the world's largest landlocked country and the ninth largest by area in the world. It has some 131 ethnic groups—with Kazakhs and Russians being by far the most numerous— and shares borders with Russia, China, Uzbekistan, Kyrgyzstan, and Turkmenistan.
If you've never heard of Nur-Sultan that may be because the capital city was renamed last year. Located roughly 1,200 km north of Almaty, a large city of wide, leafy boulevards that was the country's first capital, Nur-Sultan was originally called Akmola, then Akmolinsk, then Tselinograd during Soviet times, and then Astana, which means capital in Kazakh shortly after the city became the nation's capital in 1997.
In 2019, the city was renamed to honour Nursultan Nazarbayev, who retired after serving as the country's president for nearly 30 years. The Ishim River runs through the city; on one side, there are neighborhoods replete with Soviet-era architecture, but on the other lies a gleaming new city with striking, futuristic buildings, fountains, statues and monuments.
We spoke to Yuriy Polskiy, Vice President of the Kazakh Tennis Federation to learn more about this fascinating Central Asian nation and to get a sense of what this exciting new tournament will be like. Polskiy told us that the tournament won't have fans, and players will be confined to their hotel and the tennis center due to ATP protocols. But don't feel sorry for them, they'll be holed up at the opulent Ritz Carlton, an award-winning resort hotel opened in 2017 that's owned by Bulat Utemuratov, the tennis federation's president.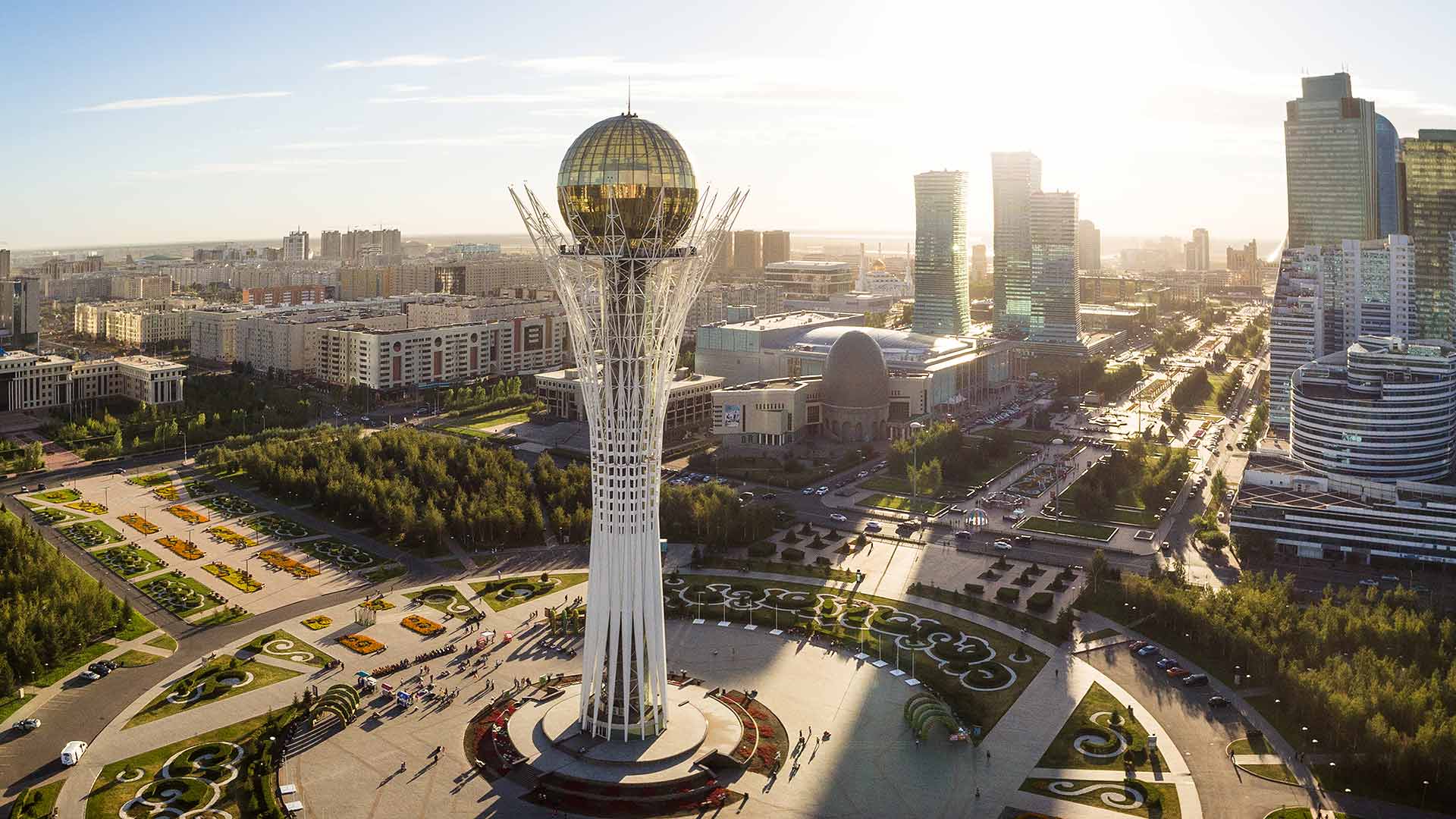 For those who come to the country as tourists, Polskiy highly recommends summer as the best season and he says that Burabay, a spa town with numerous lakes and imposing mountain scenery, is a must visit destination located about 200 kilometers outside Nur-Sultan.
Although they won't be able to roam the streets of the Kazakh capital, Polskiy says the players will get to see artworks from the country's top artists at the venue, and they plan to introduce the players to some of Kazakhstan's culinary delicacies.
One of Kazakhstan's claims to fame is that it's recognised as the birthplace of the apple. Polskiy says that local apples used to be "as big as a baby's head." They aren't anymore but they're still particularly delicious and there's a government agricultural initiative underway to try to bring back the gigantic apples of the old days. As a nation that was once inhabited by various nomadic peoples, the horse is an important symbol of the country, and as such, the players will have an opportunity to drink kumis, which is fermented horse milk, though only in the players' lounge, not on-court during changeovers, along with cold horsemeat sausages, a local delicacy that's also popular in Italy, France and other countries.
"The horse is considered the best meat here," Polskiy said. "From a nutrition standpoint, it's the healthiest also, because there's not much fat."
Other local treats include boiled sheep's head, baursak, a sinful fried dough treat, pilau, a rice dish with lamb bits, and for the truly adventurous, qarta, a boiled and pan-fried horse rectum, made from the last section of the digestive tract, not including the sphincter.
Kazakhs love sports and they have some fascinating traditional ones that are an integral part of the culture. Kokpar is like a kind of no-holds-barred polo, played since Genghis Khan's times, where teams try to score using a decapitated goat as the ball. There's also kazaksha kures, a kind of wrestling-judo hybrid, and baiga, where boys race horses they've raised, among more familiar sports that are popular, like ice hockey, football, weightlifting, and boxing.
Polskiy says that tennis is increasingly popular, thanks in part to the federation's efforts to make the sport affordable for the masses. "Just to rent a court for an hour used to be around $50," he said. "Only Almaty had good facilities, but now we have courts, indoor and outdoor, in all the of our 17 main cities." He added, "Now it's $3-5 per hour for a court, and for the talented kids, we let them play for free."
Kazakh and Russian are the country's official languages. Chair umpires will use Kazakh and English at the tournament. For tennis playing linguists who want to add some Kazakh tennis lingo to their vocabulary, the Kazakh word for deuce is teń. Rahmet is thank you in Kazakh.
The country currently has two male players ranked inside the Top 100, the rock-solid veteran Mikhail Kukushkin, 32, who has been as high as No. No. 39 and is currently at No. 89, and Alexander Bublik, a promising 23-year-old currently ranked No. 49 who became a sensation at Roland Garros for his sensationally tricky underarm serve. They've made it to the Davis Cup (World Group) quarter-finals five times—2011, 2013, 2014, 2015 and 2018—and have taken 12 of their past 13 ties played in the Nur-Sultan venue where the Astana Open will be played. Kazakhstan is No. 12 in the Davis Cup standings and will compete in group B of the 18-team 2021 Davis Cup, alongside Canada and Sweden.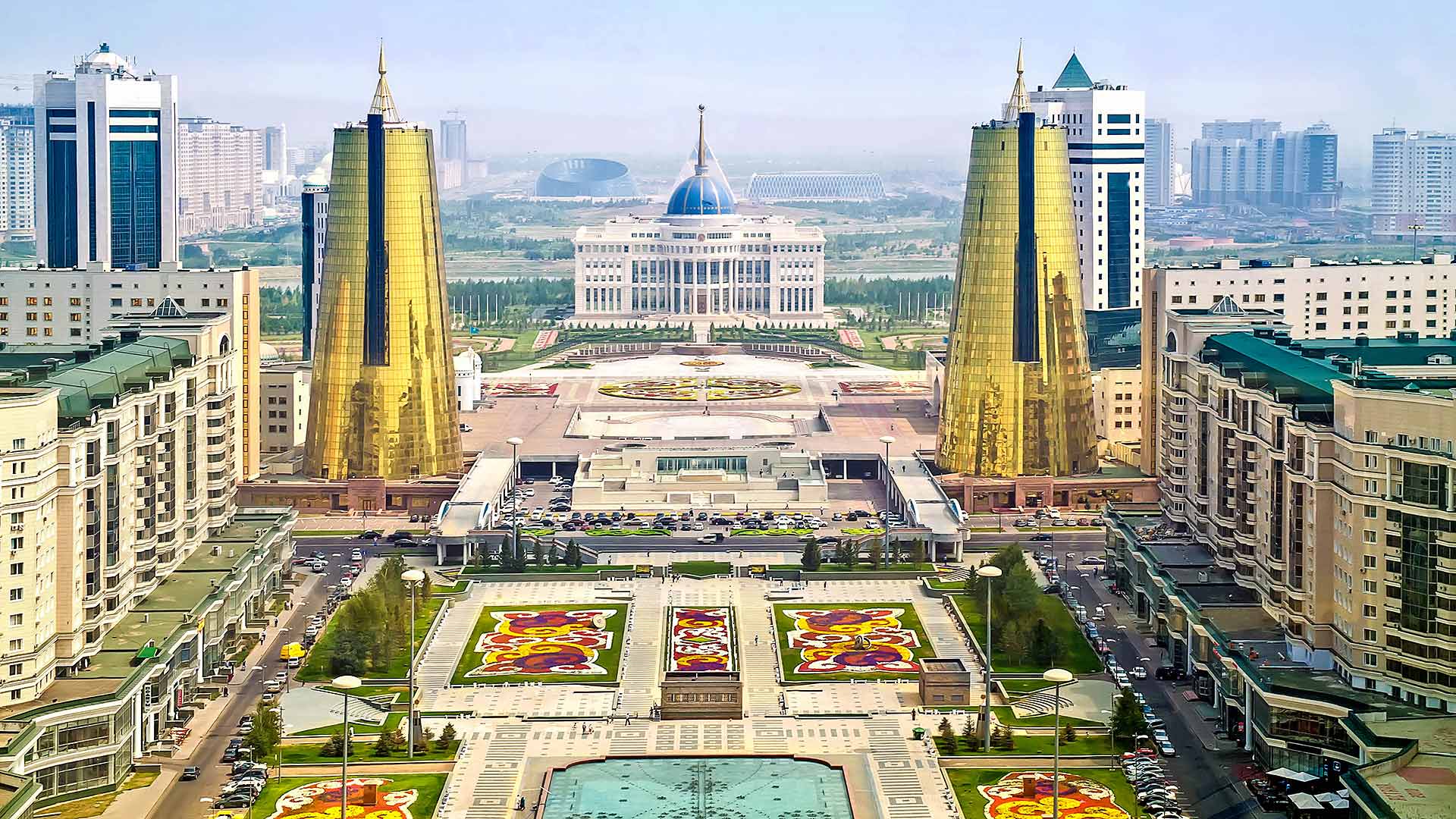 On the ladies' side, Kazakhstan also boasts a number of excellent players, including Yulia Putinseva, Zarina Diyas, and Elena Rybakina among others. The women's team is currently No. 18 in the world in the Billie Jean King Cup (formerly called Federation Cup) standings.
The tournament isn't open to the public, but one celebrity, the country's President, Kassym-Jomart Tokayev, may attend some matches. He's a keen tennis fan who greeted Rafael Nadal and Novak Djokovic in the Ak Orda Presidential Palace after they played a charity match in the country last year. Polskiy says that the President is also a very good tennis player in his own right, and an even better table tennis player. In fact, he moonlights as the President of the country's table tennis association.
The tournament will feature an excellent collection of established and emerging talents including Benoit Paire, Tennys Sandgren, Frances Tiafoe, Bublik, Adrian Mannarino, Fernando Verdasco, Tommy Paul and many others in the 28-player singles draw. (There will also be a 16-team doubles draw.) The players will follow strict safety protocols that include being tested for Covid-19 prior to arrival in the country and again once they reach their hotel.
Polskiy says he and his team had just six weeks to organise the tournament, which was granted a one-year 250 license because of the cancellation of tournaments in China due to the pandemic. But he hopes the tournament will become a fixture on the ATP calendar, perhaps in late September. "We would love to be on the calendar at this time because that's when the players move from Europe to Asia," he explained.
Although fans won't be able to watch the tournament in person, Polskiy says that Kazakhstan, unlike Canada and most European countries, is currently open to travelers from the United States and many other countries that have limited travel opportunities due to the pandemic.
"Guests are prized and honored in Kazakhstan; it's our duty to make guests feel at home," he said. "Here if you disappoint or harm your guests, it's a big shame on you."
More stories like this in: