Moscow: An Event Dominated By Russian Stars
Learn more about the VTB Kremlin Cup, an ATP 250 event
When the VTB Kremlin Cup held its inaugural edition in 1990, it became the first professional international tennis tournament in Russia.
Alongside the St. Petersburg Open, the ATP 250 is one of two tour-level events held in the country. The tournament would have been held this week if not for the COVID-19 pandemic.
ATPTour.com looks at five things to know about the event.
1) Regular Russian Success: Russian players have won 16 of the previous 30 singles editions of the VTB Kremlin Cup. Andrei Cherkasov claimed the opening two titles in the Russian capital and is one of nine Russian stars to win the ATP 250. Yevgeny Kafelnikov owns a tournament record five crowns (1997-2001) and Nikolay Davydenko lifted three trophies in Moscow (2004, 2006-07).
Alexander Volkov (1994), Igor Andreev (2005), Igor Kunitsyn (2008), Mikhail Youzhny (2009), Karen Khachanov (2018) and Andrey Rublev (2019) have all emerged victorious at the event. In doubles, Dmitry Tursunov won the trophy on three occasions (2007, '10, '15).
2) Kafelnikov's Five-Year Reign: No player has dominated the VTB Kremlin Cup quite like Yevgeny Kafelnikov. After falling to Goran Ivanisevic in the 1996 final, the former World No. 1 compiled 28 consecutive victories at the tournament.
Across five consecutive title runs between 1997 and 2001, the Sochi native dropped just four sets. His reign came to an end in the 2002 semi-finals, in which he was beaten by Dutchman Sjeng Schalken in straight sets. Kafelnikov made 12 consecutive appearances in Moscow from 1992 to 2003 and ended his career with a 40-7 tournament record.
3) Dzumhur Completes Russian Double: Four weeks after capturing his maiden ATP Tour trophy at the 2017 St. Petersburg Open, Damir Dzumhur returned to Russia to complete a memorable tournament double. The first player from Bosnia and Herzegovina to win an ATP Tour crown was forced to battle his way to his second trophy, winning four of his five matches in deciding sets.
After improving his 2017 record in Russia to 10-0 with a final victory against Ricardas Berankis, Dzumhur shared his thoughts on why his greatest weeks on the ATP Tour had come in the same country.
"I really don't know, but there is something special here in Russia. Maybe the crowd," said Dzumhur during the trophy ceremony, eliciting a roar from the fans.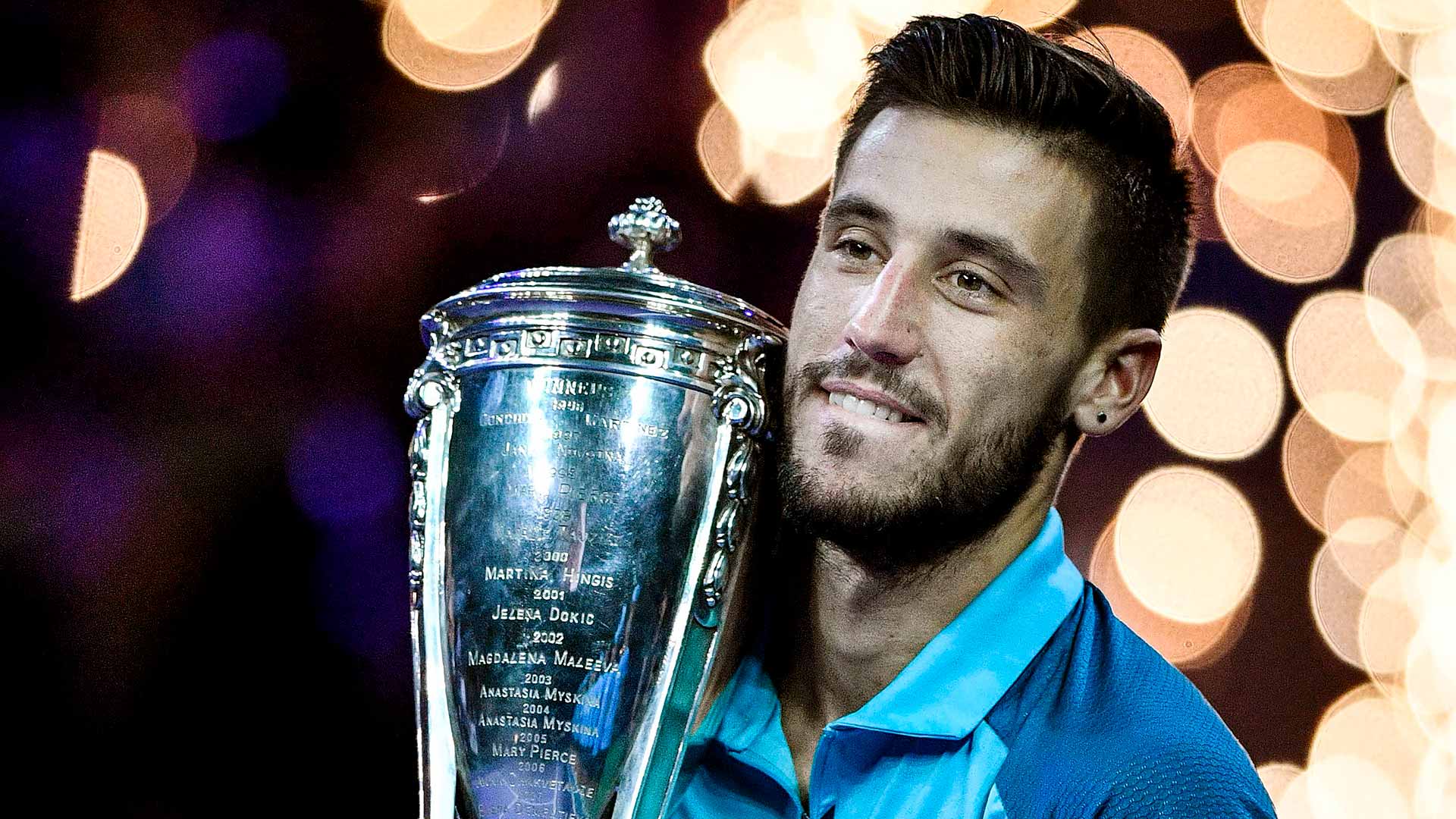 4) Khachanov Realises Dream: After eight years without a Russian singles titlist, a record at the event, Karen Khachanov claimed the 2018 trophy to become the eighth Russian to win the Moscow event. After beating countryman Daniil Medvedev in the semi-finals, Khachanov charged past Adrian Mannarino to win the championship match in just 54 minutes.
"[Winning in Russia] was one of the dreams I had when I was a kid," said Khachanov. "Coming here [as a kid] I was asking top Russian players for autographs and dreaming one day to become a champion here. Today is the day and I am really happy. These are memories I will always keep in my head."
5) Rublev's Moscow Double: At the age of 18, Andrey Rublev joined forces with Tursunov to earn his maiden ATP Tour trophy in doubles at his home event.
They required Match Tie-breaks in each of their three matches, but held their nerves to claim the 2015 title. Rublev and Tursunov became the fourth all-Russian team to capture the trophy, following in the footsteps of Andreev/Davydenko (2004), Marat Safin/Tursunov (2007) and Kunitsyn/Tursunov (2010).
Four years after his doubles triumph alongside Tursunov, Rublev entered the singles event with an 0-6 record across qualifying and main draw matches in Moscow. As the sixth seed, Rublev dropped just four games in the final against Mannarino — as Khachanov had done the previous year — to win his hometown event on his 22nd birthday.
"I can't find the right words for what it means to me to win here," said Rublev. "I grew up with this tournament. I spent my whole childhood at the VTB Kremlin Cup. I will remember this tournament and this win for many years."
More stories like this in: