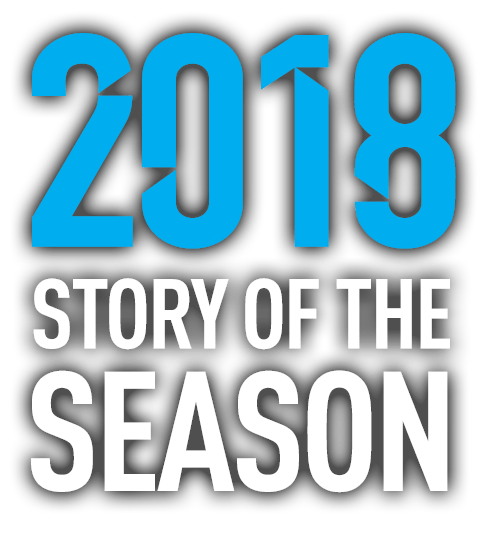 Alexander Zverev shrugged of a slow start to 2018 to produce a 50-match winning season, capped off with triumph at the Nitto ATP Finals. This is his story...
After a sluggish 6-4 tournament record to start the season, and after splitting with Juan Carlos Ferrero, Zverev finds himself languishing at 36th in the ATP Race To London after an opening-round loss in Indian Wells.
After surviving a third-set tie-break against Daniil Medvedev in the opening round, Zverev goes all the way to the Miami Open final but falls in a tight three-setter to John Isner.
More...
In May, Sascha defends a title for the first time, triumphing in Munich in a sign of things to come on the clay.
More...
With no breaks surrendered nor sets lost throughout the tournament, Zverev becomes just the fifth active player to hold three or more Masters 1000 titles by winning in Madrid.
More...
Reaching his second Masters 1000 clay-court final in as many weeks in Rome - where he pushes Rafael Nadal to three sets - Zverev becomes the new leader of the ATP Race To London.
More...
After a combined 539 tour-level matches, Alexander finally meets his brother Mischa in the main draw of an ATP event and takes down his elder sibling in Washington.
More...
At just 21, Zverev defends a title for the second time and wins his ninth career title at the Citi Open in Washington.
More...
Tennis legend Ivan Lendl joins the Zverev coaching team at the US Open. "The reason I'm with him is to win the biggest tournaments," Zverev says.
More...
As he closes on his 50th match win of the season in October, Zverev becomes the first German in more than 20 years to qualify for the Nitto ATP Finals in consecutive seasons. More...
Avenging his loss in group play, Zverev stuns Novak Djokovic 6-4, 6-3 in the final of the Nitto ATP Finals to claim the biggest title of his career. More...