Senior Leadership Team
Chief Executive Officer
Executive Staff
Massimo Calvelli
Chief Executive Officer
London, United Kingdom
Massimo Calvelli began serving as ATP Chief Executive Officer on 1 January 2020. The Italian has been a highly respected sports executive in global sales, marketing, operations and product development for the past 20 years. Most recently, Calvelli was employed by Nike where he worked across multiple functions and oversaw all aspects of global tennis sports marketing. During his time at Nike, he led negotiations with many of the sport's global icons. Previously, Calvelli was the Global Business Director for Wilson Sporting Goods.
ATP Involvement
Calvelli was the unanimous choice of the ATP Board of Directors, appointed as ATP Chief Executive Officer. Calvelli began in the role on 1 January 2020 in conjunction with incoming ATP Chairman Andrea Gaudenzi as part of a new leadership team at the helm of the ATP following the ATP Board's decision to split the former position of ATP Executive Chairman & President into two separate roles.
Mark Young
Chief Legal & Administrative Officer
Ponte Vedra Beach, Florida, USA
Mark Young previously worked with the law firm of Smith Hulsey and Busey, and as a senior attorney with The Charter Company prior to joining the ATP.
ATP Involvement
Beginning May 2020 Young has served as Chief Legal and Administrative Officer, responsible for ATP legal counsel, rules & competition and management of the ATP's office in Ponte Vedra Beach, Florida. Previously, Young served as Vice Chairman from May 2015 to May 2020. He first joined the ATP in 1990 and served as ATP's General Counsel where he was responsible for negotiating the ATP's major sponsorship deals and television agreements and pioneered the development of the sport's anti-doping program. Young was also responsible for the successful defense of the Hamburg litigation in 2008. From January 2006 until his appointment as Vice Chairman in May 2015, Mark was the ATP's Chief Executive Officer, Americas, overseeing the ATP's operations in North and South America. Young also served as the ATP's Chief Media Officer from June 2012 through May 2020, overseeing the ATP's interests in broadcast media rights, including television, live streaming, data, live scoring, and other associated rights.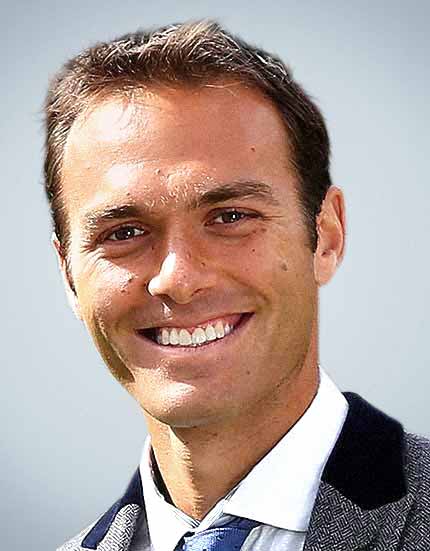 Ross Hutchins
Chief Tour Officer
London, England
Ross Hutchins announced his retirement from the professional game a couple weeks before assuming his role as the head of the ATP Player Relations department on 1 October 2014. He was appointed Chief Player Officer on 1 January 2016. Diagnosed with Hodgkins Lymphoma in 2012, Hutchins made a full recovery before resuming his career in professional tennis in January 2014.
ATP Involvement
Hutchins, who turned pro in 2002, captured five ATP Tour doubles titles during his career and reached a career-high doubles ranking of 26 in May 2012. He served as Tournament Director of the Aegon Championships at The Queen's Club in 2014.
Daniele Sano
Chief Business Officer
London, England
Daniele Sano has a wealth of experience across Media Sales, Sports Marketing and Business Development. Sano's previous positions include senior management and advisory roles with top properties in different sports, including football club AS Roma, the Superbike World Championship and sports marketing agency WWP Group, overseeing areas such as sponsorship acquisition and activation, strategy development and implementation.
ATP Involvement
As Chief Business Officer, a role he began on 1 December 2020, Sano will oversee all Commercial Partnerships, Global Sales, Marketing, PR and Business Development operations for the ATP.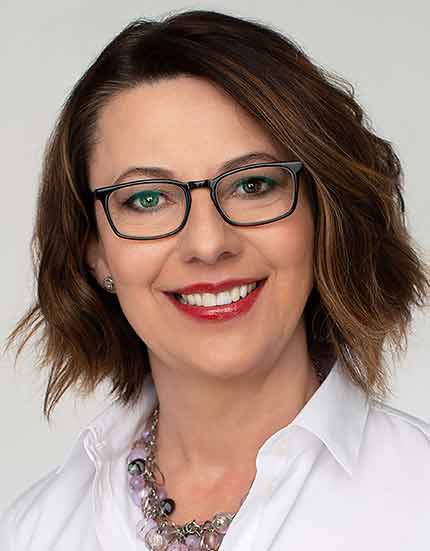 Zehra Mešić
Chief Financial Officer
Ponte Vedra Beach, Florida, USA
After earning a BA in Accounting from the University of North Florida, Zehra

Mešić

worked in accounting in the food service industry for Bloomin' Brands, Inc., one of the world's largest casual dining companies with more than 1,400 restaurants in 20 countries. A native of Bosnia and Herzegovina,

Mešić

is a Certified Public Accountant in the State of Florida. In 2021 she earned a Masters of Business Administration at UNF.
ATP Involvement
Mešić began serving as Chief Financial Officer on 1 January 2022, accountable for the financial, treasury, and risk management operations of the ATP. She has primary responsibility for planning, implementing, managing and controlling all financial-related activities, including the development of financial and operational strategies. Mešić joined ATP in 2006 and has served in various management roles within Finance and Accounting.
Whitney Russ
Executive Vice President, People & Culture
Ponte Vedra Beach, Florida, USA
Whitney Russ has an accomplished track record at a number of organisations, most recently at Venus Fashion where she oversaw the full HR business strategy, organisational design, employee engagement, talent management, recruiting and leadership development. Whitney earned her Bachelor's Degree in Sociology from the University of New Hampshire in 2006 and her Master's Degree in Human Resources Management from the University of Arizona in 2020.
ATP Involvement
Appointed July 2022 to a newly created position as Executive Vice President, People & Culture, Russ will be responsible for developing and implementing a long-term strategy related to ATP's organisational culture, talent development and engagement, community and D&I initiatives, as well as leading the Human Resources team.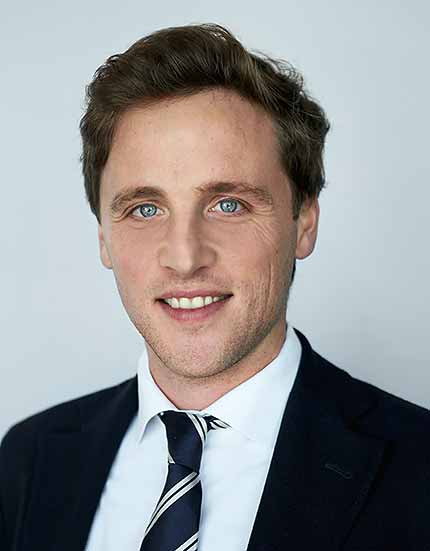 Simon Higson
Executive Vice President, Communications
Monte Carlo, Monaco
Simon Higson has a background in public relations and languages, and obtained a BA degree from Duke University prior to joining ATP.
ATP Involvement
Higson has served as Executive Vice President, Communications, since May 2020. He first joined the ATP in 2004 and has held a number of roles based out of ATP's offices in London & Monte-Carlo across Public Relations, Marketing, Brand Marketing and Corporate Communications. He has played a central role in the PR & Communications operations of the Nitto ATP Finals in London since 2009, and has been part of ATP's management team since 2013 when he was appointed as Director of Corporate Communications. He is currently based out of the ATP's Monte-Carlo office.